Turning 50 and feeling depressed?
Do you keep asking yourself, "What's the point of anything?
Are you dreading the physical problems of old age?
Congratulations!
You've alighted upon a delightful corner of the interwebs where we try our best to voice your frustrations in a slightly silly fashion, in the hope that it will help you to lighten up a bit.
But Never Mind The Bedsocks offers much more than hackneyed jokes about getting old and pseudo-philosophical sayings about life (although there is quite a bit of that, too).
We have satirical poems, nostalgia-inducing posts about our younger days, articles about the mind, the body, work, retirement, philosophy, and death, song parody videos, plus a kooky shop which offers a wealth of quirky gift ideas –  including original designs printed on T-shirts, mugs, posters, hoodies & more besides.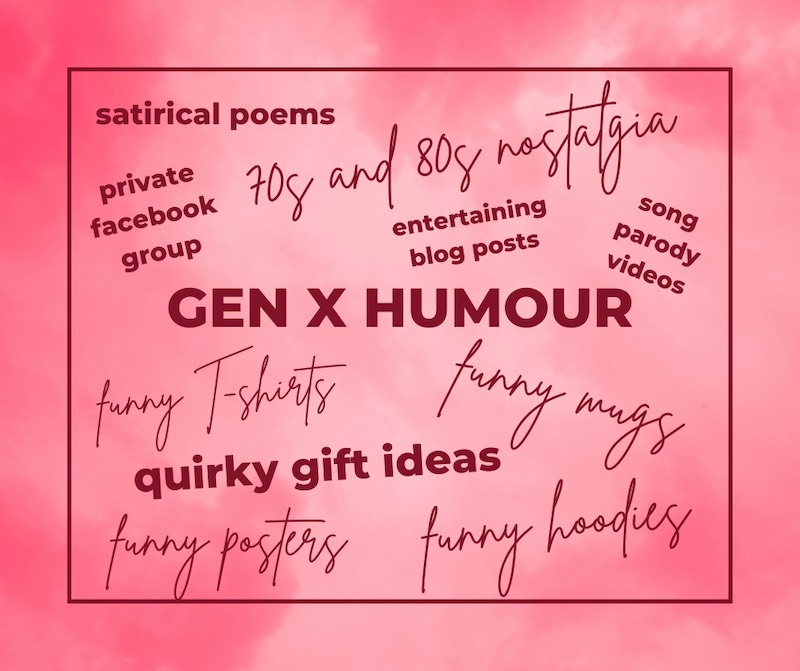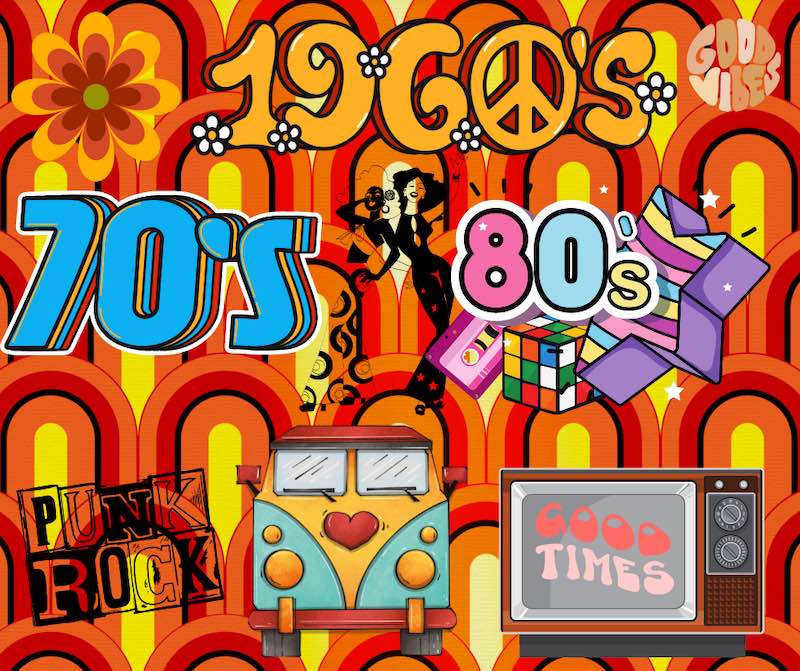 What is the Gen X age range? Am I a Gen Xer?
Well, if you were born sometime between 1964 and 1980, then yes, you are. Welcome aboard!
As with any generation, those of us who fit into the Generation X age bracket tend to share certain characteristics, due to our common experience of growing up on this crazy spinning globe during the 1970s. That particular decade is oft regarded as 'the golden age' of all the Gen X years.
If you bring to mind phrases such as 'rose-tinted glasses,' 'childhood nostalgia,' and 'faded rock stars,' you're practically halfway towards understanding how your grandparents felt about the WW2 years when you were merely a self-obsessed, spotty teenager.
Generation X characteristics
As you might imagine, Gen X stereotypes abound, because we humans just love to pigeonhole people into convenient little boxes.
The commonly expressed narrative goes that we are the 'forgotten generation,' the cold war kids, victims of 'Thatcher The Milk Snatcher;' the inconvenient generation that everyone overlooks and ignores; the generation of underwhelmed bemusement.
We speak in a code that no one else can understand. Sarcasm, cynicism, self-deprecation, existential doubt, and dark humour are our superpowers.
When we failed to thrive, it was all our own fault because we were 'slackers,' 'Debbie Downers,' broken, and morally deficient.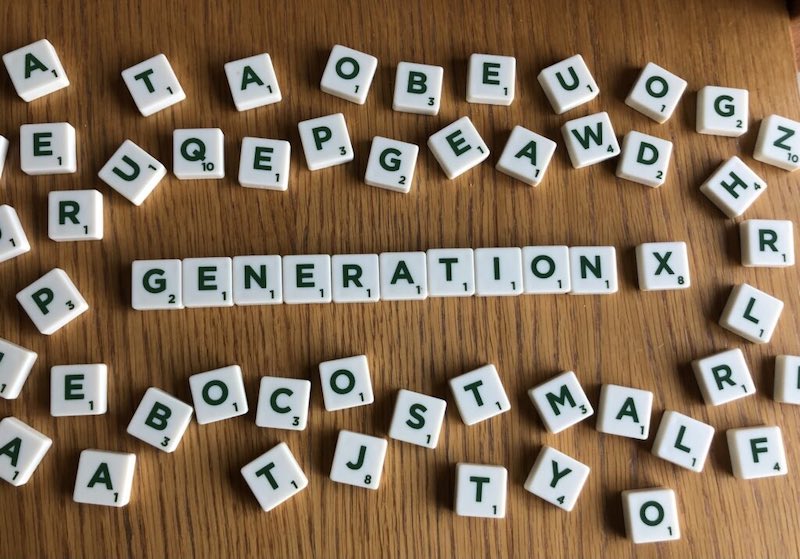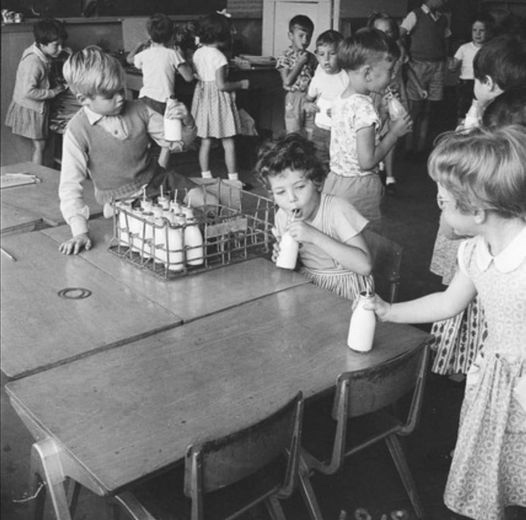 We are the original latch key kids, the generation who invented the 'whatever' emoticon, the generation who have gone through 8-tracks and mix tapes to streaming online. And we love wallowing in nostalgia.
We grew up on Tom & Jerry, reality shows weren't yet a thing, and we went through the beginning of computers and the World Wide Web. In fact, Gen X actually built all this digital tech everyone uses. But we're uncomfortable with selfies because we weren't raised to be narcissists.
We don't get talked about much. Perhaps we're just a bit boring. Middle aged. No longer radical, new or different. But we're not old either. We're just there, quietly beavering away. Going to work. Supporting our grown up children and our aging parents.
We don't have time to change the world. Some of us did it 20 or 30 years ago. Quite badly, it has to be said.
And now we're just the establishment. Not worthy of a mention. We secretly crave a little attention. But we actively expect not to get it.
Of course, in essence, many of us are also adventurous, creative, enlightened, open-minded and empathetic souls. It may seem counterintuitive, but in the 70s and 80s (before mobile phones, the internet, and social media), we probably had more freedom than any generation of teenagers that have come after us – most significantly, the freedom to wander and spend long periods of time outdoors. 
But that freedom was tempered by bearing witness to the Thatcher years, the Greenham Common protests, the Chernobyl disaster, and the weirdness of studying George Orwell's 1984 in 1984, all of which imbued our generation with a kind of crippling apocalyptic anxiety from which we have perhaps never recovered.
A constant threat which, sadly, has returned to haunt all of us once again …