* Never Mind The Bedsocks is reader supported, and some products on this list may earn us a small commission, at no extra cost to you.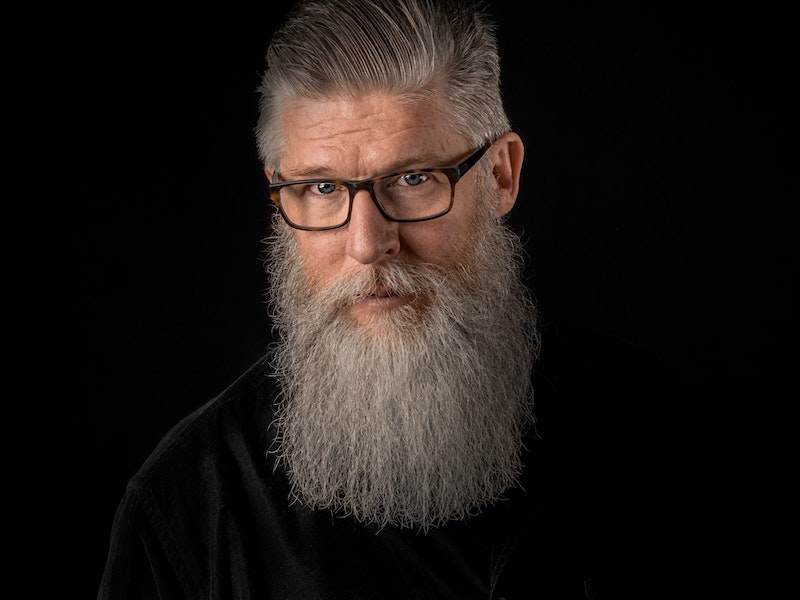 Put a smile on his face with every present he unwraps.
So, you're looking for the perfect funny gift for the older man in your life, eh?
Well, you've landed in the right place. We have curated a list of affordable gift ideas for that difficult-to-buy-for male.
With this ultimate list of 151 gifts for men over 50, you're sure to find something unique that will delight and surprise him without breaking the bank.
Most of these gifts cost less than £20, and you can bag many of them for under a tenner. Some even cost less than a fiver!
Be ready to celebrate every single milestone of the older man with a wicked sense of humour.
Find everything from Father's Day gifts, Valentine gifts, retirement gifts, birthday gifts, anniversary gifts, and Christmas gifts. Many of these items make great stocking stuffers!
And you can even filter the list by price range to quickly find the most suitable funny gifts for him within your budget. 
OK, it's time to ditch the waffle and cut straight to the chase – let's do it!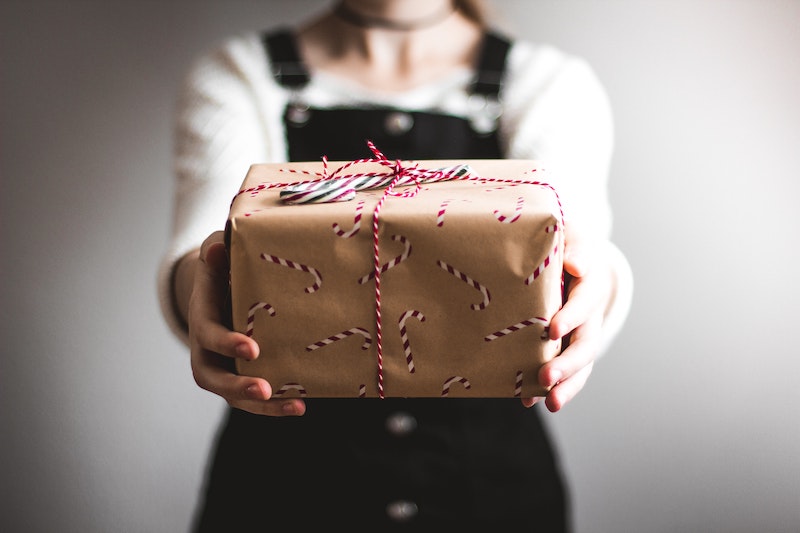 Ditch the comb-over, Daddio!
Embrace the idea that your head is as bald as a monkey's bum.
Go further and buff your bonce until it's sparkling like a centurion's shield.
This Baldy Buffer will make you shine. You might even get a call from the coast guard, should the nearest lighthouse break down.
Personalised Letter Glasses Cloth
This unique glasses cloth doubles up as a short letter or note to your nearest and dearest glasses wearer.
The super-easy-to-use kit makes it a doddle to write whatever message/joke/poem/song lyric, etc you wish – whether your chosen tone is rude, offensive, funny, affectionate, or romantic.
It's bound to bring a smile to his face, and it will also make an excellent keepsake. He'll never want to use a regular, boring cleaning cloth again!
Life After 40 Survival Guide For Men
It turns out that there is life after 40. It's just that he'll need a guide if he is to emerge fully functional on the other side.
Let's face it; who would go on a rainforest trek without a native to point out which flora and fauna might decide to bite them?
This witty book features bang-on observations and home truths to set anyone's funny bone a-tremble. The perfect novelty birthday gift.
Life After 50 Survival Guide For Men
This book will have him chuckling until bedtime (i.e. around 7.30pm).
Packed with cartoons and saucy humour, it's practically a DIY manual for those wishing to grow old disgracefully.
Those who'd rather spend the rest of their lives partying all night and waking up cuddling a traffic cone can use it to stop the kitchen table wobbling.
Warning: Some cartoons are of an adult nature and might curl your great aunt's eyebrows, so best not show her, eh?
Grandad's Garden - Trespassers Will Be Composted - Rustic Sign
Is your grandad rustic and shabby? Great, because so is this novelty plaque!
Some older men enjoy nothing better than chasing a turnip around their allotment with a hoe, but this should be a solitary pursuit. There's no place for nosy neighbours. Hence the threat of composting.
The sunlit uplands of old age are sprinkled with joys of many kinds. Watching the grandchildren grow up, having time to simply do nothing, and lashing out on those leather trousers you always wanted but could never afford. But there's a downside, too — losing your marbles, especially if you had only a slack handful when you started.
Fear not – there's help at hand with these Old Age Past-It Notes. Never again will you have to ask yourself those age-old questions. Like, who am I? Who are you? What am I doing in the garage? Or, 'Am I halfway up the stairs, or halfway down the stairs?'
Knock Knock Nifty Note Pads
Sometimes, time is short. There are places to go and people to see. But he still needs to communicate, right? So, encourage him to communicate smartly. 
This notepad will allow him to condense his thoughts into several tick boxes, conveying the source of his bewilderment in a nutshell. A must-buy gift for the time-poor.
Part of the 'What Care I For Fashion?' range, these provocative socks will allow him to look like he's wearing the dreaded sock and sandal combo that has for years destroyed the street cred of many a Baby Boomer.
It's feet but with added fun. Looking like a loser has never been easier—or cheaper.  
Crosswords For The Can Loo Roll
Puzzling in the smallest room in the house is making a comeback, according to people who enjoy doing puzzles in the toilet.
From the makers of the best-selling "Conundrums For The Khazi," here's another loo roll packed full of fiendish puzzles designed to strain his brain while leaving his colon relaxed.
Take a leaf from the experts' book and prepare your loved one to face middle age without panic.
Haynes, the trusted car manual publisher, has put together this full-colour, tongue-in-cheek explainer guide which lays bare all the tell-tale signs of a mid-life crisis.
There's advice on everything from impulsive Porsche purchases to how to get your marriage through its next MOT.
All those niggling anxieties about aging have never felt so good!
We've all returned to a car park to find that some inconsiderate twerp has made it virtually impossible for us to get out. The choices of what to do are limited.
You could hire a wrecking ball and/or slash their tyres, which might end up in a jail sentence.
You could stand and shake your head. This at least would get rid of some dandruff, but it won't get you home faster.
Far better to slap one of these parking memos on their windscreen and embarrass them with sarcasm!
A trivia game with over 150 questions on the theme of turning 40. It's what he always wanted – at least since his 39th birthday, anyway.
Surprising, unequalled, fascinating and full of fun (which more or less describes him to a T!).
It's worth a go; after all, he'll never be forty again.
Ever wondered what cats spend their time thinking about?
Could they be plotting global domination?
Or are they simply day-dreaming about catching their next mouse?
Containing dozens of helpful tips and photographs, this book will shed some light on the issue for curious cat lovers everywhere.
Separating whites from yolks is gross enough, don't you think? If you have a loved one who likes the idea of a kitchen gadget that has the potential to make them gag, this is the ideal gift.
It's the perfect gadget for a deranged meringue lover on whose head a tree once fell. Because only someone who isn't firing on all cylinders could crack eggs into a head-shaped container and turn it through 45 degrees so the egg whites run out of its nose.
Here is a highly practical, yet highly opiniated gift for the left-leaning guitarist in your life – a quality metal plectrum which unequivocally declares: 'Fuck The Tories.' 
This guitar pick would make a great stocking filler, a funny Valentine's Day gift, or an unusual birthday present.
It's quite possibly the best offensive gift under a tenner!
A trivia game with over 150 questions on the theme of turning 50. It's what he always wanted—at least since his 49th birthday, anyway.
Surprising, unequalled, fascinating and full of fun (which more or less describes him to a T!).
It's worth a go; after all, he'll never be fifty again.
Challenge the older members of your family and put their grey matter to the test with this trivia game, where all the questions have something to do with the number 60.
No irrelevant questions that you get in other trivia boxes, like 'What was the name of Napoleon's cat?' or 'How many pairs of pantaloons did Henry the VIII have?'
Born In 1960 - Your Life In Wordsearch Puzzles
If you were born in the year Coronation Street beamed down to planet Earth, this is your must-have word search companion. 
Every word in these puzzles relates to stuff and things that have come and gone since you were born. Sharpen your pencil and give the old grey matter a solid workout.
Encourage him to keep his brain in shape with this fantastic Memory Maze game, which the whole family can enjoy too.
The aim is to remember and copy the flashing lights and sounds that continue to increase. You can win by successfully following the sequence 15 times.
It sounds simple enough, but it's actually a tough challenge that never fails to bring out players' competitive nature.
Battery included.
As facial hair makes a stylish return, it is easily forgotten that an untended beard may spread untrammelled across the face like a Japanese Knot Weed unless careful attention is paid to its husbandry. 
This book will steer him on the right path with its expert grooming advice and tips.
Always Look On The Bright Cider Life Pint Glass
Is there an optimist in your family?
Someone whose glass is always at least half-full?
A person who could fall down a sewer and emerge smelling like a bar of Cusson's Imperial Leather? (If they're from Generation X, they'll remember what Imperial Leather soap smells like).
Then why not celebrate the fact by gifting them this chucklesome piece of glassware to celebrate their ability to rise above it all?
The perfect gift for any dog lover!
With this guide, he'll be able to measure his dog's ability to respond to actions, to find out just how smart his furry friend really is.
You may not be aware that dogs stay up at night thinking about their problems. Isn't that amazing?!
Now you can actually decipher what your dog is thinking from their expressions and body language.
An ideal gift for dog owners, this book contains oodles of helpful advice, along with plenty of demonstrative photographs. 
Any cat-lover who has ever experienced that terrifying demonic stare from their furry feline friend will appreciate this hilarious gift.
Filled with witty comic-style illustrations, instructional guides, and facts galore, this book even comes complete with a 18″x24″ poster featuring 12 ways his cat may be plotting to kill him.
Everyone should have a 'Ring For Beer' bell.
Just ring the bell to get your other half to bring your chosen beverage.
Then sit back and wonder why she/he has taken the frying pan across the back of your skull.
You may only then recall that she/he is not your slave!
Still a delightful gift, though.
Handmade Wooden Nose Shaped Eyeglass Spectacle Holder
Is he fed up with fetching his eyeglasses in and out of his spectacle case? 
Booooring! 
Get him this hand-crafted piece (the moustachioed version looks particularly sophisticated), and his glasses will always be within reach. He'll also appreciate the added bonus of not having to remember where he's put them every five minutes.
He always claims he can smell bullshit a mile away. Well, now he can cut the crap and call it out loud and clear with his very own Bullshit Button.
As soon as he gets just a whiff of BS, he can communicate exactly what he thinks of someone's inane utterances without needing to say a word.
Who amongst us has never yearned to be part of the landed gentry? But how to achieve this without having inherited a coal mine or six? Or a moleskin trouser factory from your great great grandfather? 
Despair not, folks. This Lord Twat of Knobington Manor mug fits the bill. Maybe he can't live La Vida Loca, but he can at least imagine it. He might even be tempted to change the name of his house to Knobington Manor, but warn him to expect some pushback from the neighbours.
Personalised Shed Sign - Where Things Get Fixed (Eventually)
This proud and customisable proclaimer of shed ownership comes with a rustic rope that your dad or grandad may already use to hold his trousers up while pottering around the garden.
Like mediaeval villages, sheds have their own time zones, so if you are waiting for dad to glue together the jardiniere you smashed last Easter, best check when you are likely to get it back (demand a specific year).
You've been with the Bank of Dad for decades.
No other bank can beat the neverending zero-interest-rate.
Why not thank Pops with an engraved money clip?
So what if he doesn't get the sarcasm?
If he doesn't go bankrupt first, he'll look back on this and laugh in the long run.
Apparently, the average computer user wastes over 50 hours per year waiting for websites and files to load.
Not to mention the frustrating periods of time spent waiting for the system to reboot after a crash.
Or staring at a blank page wondering how the hell to write that report.
Well, this "dead" time no longer needs to be wasted. With the Procrastinator Mousepad, he'll be able to doodle masterpieces, solve witty puzzles, and play funny games to his heart's content.
It's the perfect way to ease the frustration – after all, they say a watched kettle never boils.
The pad includes 50 sheets with hundreds of doodling opportunities arranged around a mouse operating area.
Is he an amateur golfer who spends 90% of his time hacking his way through the rough like a Victorian explorer machete-ing his way across darkest Africa? If so, this 22nd-century visual aid is the gift for him. 
It's a great time-saver. The hi-tech visor tones down grass and other foliage, making the golf balls he thought he'd never see again glow in his field of vision like a cat's eye in headlamps. 
Of course, it will also remind him how far away he is from being a scratch golfer, but everything has a downside!
Every fully-certified couch potato (must be accredited by the Guild of Slobs) needs at least one of these babies!
A level platform for drinks and snacks, and pouches galore for every remote control he'll ever need.
How can you fail to make room on his bucket list for this beauty? Consign bungee jumping off Tower Bridge to the bottom of the pile. Along with bog-snorkelling across Hackney Marshes and running a marathon dressed as Margaret Thatcher. They can all wait. 
With this bumper poster, he'll have all the excuses he needs to park himself in front of his 50″ telly with a bucket of popcorn, and Bob's his uncle!
This is a great gift choice for the older man, but do your homework first. Over-exertion in the bedroom of those well past their use-by dates can result in lengthy hospital stays and costly physiotherapy. 
If you decide he's fit enough and up for the challenge, he'll simply be able to scratch out the positions as he tries them. 
(Please note that we removed position 101 – The Catherine Wheel –  after discovering that even 20-year-old members of the Chinese State Circus couldn't manage it).
Very British Problems Volume III: Still Awkward, Still Raining Book
Some problems are universal. Whether they are encountered by the inhabitants of Tierra del Fuego, or by Liverpudlians or Scots. 
Other issues seem to have been created for the British alone.
Nobody knows this better than maestro and author Rob Temple, who has written extensively about the phenomenon in the third of three hilarious volumes. 
Can you identify the bands? If you don't want to know the answers, look away now.
Here goes: Black Sabbath, Pink Floyd, Deep Purple, The Moody Blues, Whitesnake and King Crimson.
How many did you get? Not to worry – the main thing is that the person you're buying it for will get it immediately.
If he's an older man who's into his 70s rock music, he'll love to have visitors puzzling over the answers with this 190g premium glossy poster print.
Available in three landscape sizes: 18"x12"; 24"x16"; and 36"x24". Rolled in foam and shipped in a durable cardboard tube.
Another one for the die-hard atheist who prefers a clever, snarky slogan to make a point. Here, the message is that a person can believe whatever they want as long as it gets them through the day. And Science is cool with that.
This poster is a square-shaped 190g premium glossy print available in two sizes: 16"x16" and 24"x24". Rolled in foam, and shipped in a durable cardboard tube.
If he's a bit of an introvert and he also loves an ironic slogan, this poster will appear to be custom-made for him.
Every introvert knows the excruciating agony of being forced to interact. If only there was a protest movement to ban going outside. Perhaps another lockdown would do the trick… 
This poster is printed on 190g premium glossy paper, in three Portrait sizes: 12"x18"; 16"x24"; and 24"x36". Rolled in foam and shipped in a durable cardboard tube. 
Got a problem? No problem! Just use this handy flowchart and you'll know what to do in no time. But beware of getting stuck in an infinite loop if there is no one to blame but yourself.
This poster is printed on 190g premium glossy paper, in three Portrait sizes: 12"x18"; 16"x24"; and 24"x36". Rolled in foam and shipped in a durable cardboard tube.
A quote from American astrophysicist Neil DeGrasse Tyson.
Some might say it's a rather arrogant statement; others might just point out that it's the truth – end of discussion.
This poster is printed on 190g premium glossy paper, in three Portrait sizes: 12"x18"; 16"x24"; and 24"x36". Rolled in foam and shipped in a durable cardboard tube.
Pie chart lovers unite! In fact, who doesn't love a good pie chart? You can't go wrong with circles after all. Or colours. And a circle that's coloured in? A surefire winner!
This poster is printed on 190g premium glossy paper, in three Portrait sizes: 12"x18"; 16"x24"; and 24"x36". Rolled in foam and shipped in a durable cardboard tube.
OK, but isn't there a disproportionate number of morons here on Planet Earth? It's quite the conundrum.
This poster is printed on 190g premium glossy paper, in three Landscape sizes: 18"x12"; 24"x16"; and 36"x24". Rolled in foam and shipped in a durable cardboard tube.
In the world of engineering, WD40 and Gaffer Tape can fix anything in the known universe. This flowchart proves the point.
This poster is printed on 190g premium glossy paper, in three Landscape sizes: 18"x12"; 24"x16"; and 36"x24". Rolled in foam and shipped in a durable cardboard tube.
From hiding in sheds to unnecessary gadgets, this ALPHAbet describes the Alpha male down to a T!
If you have such a man in your life, you may be nervous about presenting him with these observations. But fear not! He's sure to take it as a compliment, and he'll display it with manly pride.
This poster is printed on 190g premium glossy paper, in three Landscape sizes: 18"x12"; 24"x16"; and 36"x24". Rolled in foam and shipped in a durable cardboard tube.
Don't delay buying this poster as a gift for the procrastinator in your life. However, you should be prepared that it may take him a while to put it up – if he ever does!
This poster is printed on 190g premium glossy paper, in three Portrait sizes: 12"x18"; 16"x24"; and 24"x36". Rolled in foam and shipped in a durable cardboard tube.
Is there a man in your life who fancies himself as a bit of a beer connoisseur?
This huge A2 Beers Bucket List poster will give him the satisfaction of scratching the beers off as he tries them.
Featuring 100 of the best beers from around the world, he'll definitely have reached connoisseur status by the time he's worked his way through them all!
Frame not included.
Is your dear old dad a hardcore biker who still imagines he is Steve McQueen in The Great Escape?
If he's the sort of fella who wears his crash helmet in bed, then he's a bike nut, all right! Gift him this mug. He'll love you all the more for it.
Does grand-pops still think he could have been Marlon Brando's twin? Does he still claim he was in Easy Rider with Peter Fonda? Bless!
Humour him with this beautifully crafted mug. He'll be ever so grateful. After all, he was born to be wild, right?
This is the perfect gift for that down-in-the-mouth, pun-loving colleague who could muster a frown on the sunniest of sunny days, serving as a subtle warning to others to keep well out of their way.
This is a gift for Lionel Ritchie fans everywhere.
With its razor-sharp play on words, this delightful mug is ideal for anyone who refuses to move on from the Seventies.
If they still wear flared trousers to the shops, that's a dead giveaway.
Meetings. Don't they just fill your heart with joy?
Actually talking to people, presenting charts, pointing out the obvious, feeling important, impressing your colleagues – all of this is possible in a meeting.
Work wouldn't be the same without them. It would probably be more productive and enjoyable though…
An ideal gift for men who love a bit of good old-fashioned sarcasm.
We all know an older man who still keeps his cherished boyhood chemistry set in the cupboard under the stairs. Someone for whom the mere mention of potassium permanganate raises their BP a notch or two. This mug is for such dyed in the wool geeks. 
It also serves as a subtle reminder that you should never entrust your pension pot to atoms, because they can't be trusted. Ever.
I'm going to spell this out for the hard of understanding: If Will Self took a selfie, it'd be what? A Will Selfie, of course! 
So here's a cartoon of Will Self taking a selfie on a mug to help you marvel at the sophistication of this play on words. What's not to like?
Q. What's the best thing about working from home?
A. Being able to listen to BBC Radio 6Music all day long, of course!
An ideal gift for the over-50 music connoisseur who hasn't gone back to the office yet.
We all know someone great called Dave.
This puntastic mug celebrates the Dave in your life, in all his glory. 
He'll be reminded just how great he is every time he sits down for a cuppa, and he'll love you for it, forever.
An ideal gift for those born in the 1970s, this mug makes lavish and possibly unsupportable claims about the owner's state of health.
But what the heck, it's just for a laugh.
Features a vintage style distressed print.
This lovely gift is for those born in the golden decade of the 1960s.
They're most likely a dying breed, so get some in while stocks last!
Features a vintage style distressed print.
Do you know someone who is proud of being born in the 80s? 
Well, now he can broadcast the fact during every tea break, with this unashamedly boastful drinking vessel.
Features a vintage style distressed print.
An ideal, practical gift for the man who loves to fish in all weathers – whether it's the middle of winter or a fresh summer evening.
This quality, one-size beanie hat is made from 100% soft, breathable acrylic with a warm thinsulate lining, and is available in three colours: Black, Grey, or Navy. The original hand-drawn design is printed onto a cotton patch, on the front of the hat.
Whether the hat really will bring him luck remains to be seen. Either way, he's bound to love it!
With Snakes & Bladdered, the classic Snakes & Ladders board game is given an adult twist.
The result? Guaranteed hilarity!
With shot glasses for counters, falling down snakes and on to the floor in a drunken heap are serious risks that each player will face.
Sure to be an instant hit with friends who enjoy drinking games, and cheaper than a trip to the pub too!
Suitable for 2-4 players.  Please drink responsibly! 
Shot In The Dark - The Ultimate Unorthodox Quiz Game
If he's played enough trivia quizzes to last a lifetime, and he's fed up being asked who won the Grand National in 1973 or the name of Napoleon's cat, this is the game for him. 
Contestants are likely to know as much about the question categories as Mozart knew about ten-pin bowling. So everyone's on the same footing from the start. Go on, have a go!
Could you save the life of a Man-Flu sufferer?
Those stricken with the affliction may have to endure the sniffles for up to three days.
Could you dab the fevered brow of a Man-Flu victim 24/7 with a cotton make-up pad cooled in a babbling brook?
Neither could we. Few could.
Get him this survival kit for diagnosis and treatment, and stop him boohooing all night so you can watch the telly in peace.
Tea is the perfect medicine.
Whether it be an oriental style where they put a single tea leaf in a gallon of boiling water, or British building site style super-strong tea which should only be drunk within the range of a defibrillator.
Tea is what the Gods of Mount Olympus must have drunk when they weren't flinging thunderbolts down on the citizens of ancient Greece.
Buy the tea lover in your life one of these personalised mugs, and he'll instantly feel better.
Get him a masculine Man Mug so he can prove to the world that he's the manliest man who ever lived.
Featuring a saw-shaped handle, pencil holder, pencil, ruler and spirit level, this oversized mug will allow him to indulge his DIY obsession every time he has a cuppa.
The bottom of the mug features a 'no-women' sign, sending a message that no toolbox ever could. 
Is he at the age where he's needing to take several trips to the loo during the night?
Is he always complaining about being rudely awakened by the bright light, or having to stumble about in the dark when he uses the bathroom in the wee hours?
Or are you fed up with going to use the bathroom in the morning, only to find a moat of his urine flowing around the toilet stand?
Well, here is the only solution you and he will need!
This nifty LED gadget transforms the smallest room in the house with its gentle, soothing glow.
Toilight is activated whenever someone approaches the toilet bowl, illuminating the loo with just the right amount of light so he can see what he's doing. The movement sensor only works when it's dark, to conserve energy during daylight hours.
The gadget is easy to install on any toilet bowl. With nine colours to choose from, you can either select your preferred colour, or set it to rotate all the different colours.
With Toilight, peeing can be fun, and it will even impress his/your guests!
With these amazing Digital Drum Sticks, he'll be able to play the drums with anything but actual drums!
Any surface will respond to being hit, with realistic snare and cymbal sounds.
The sticks have light-up tips, built-in speakers, and they can even play background melodies if required.
2 x AA batteries required (not included).
Does someone you know love plants but have trouble keeping them alive?
Well, now you can solve all of their problems with this unkillable plant!
Unlike other plants, this one is very easy to grow and practically impossible to kill.
Assorted seeds, starter pots, natural coconut husk compost discs, wooden plant markers, instructions, and tips are all included in the kit.
Sumo Squats is a hilarious, ridiculous, easy-to-play, high energy game the whole family will enjoy.
Just put on your sumo belt and squat down to grab the little sumo wrestlers. The player who picks them all up the quickest will win.
You even get to tone your thighs while having fun!
Giggles guaranteed. Sumo belt and figures included.
I'll Feed All You F***ers Apron
Is a man in your family capable of conjuring up a five-course meal from a plate of leftovers, a catering pack of oven chips, and a pinch of Garam Masala?
Then why not recognise his talents with a snazzy apron?
(Don't worry. If he's over 50, he'll know what snazzy means!).
Unforgettable Senior Moments Page-A-Day Calendar 2023
Your older man is bound to love this assortment of memory-fail jokes, observations and stories.
Once he sees the kerfuffles failing memory has gotten others into, he'll feel more comfortable walking into his local watering hole wearing his suit jacket inside out.
He'll be reassured to realise he's not alone!
This new Rubik's Speed Cube features a stronger core and is engineered for speed.
The Cube is pre-lubricated and designed with magnets to improve positioning and alignment. The result? A faster, smoother, frictionless, more stable and precise experience. No more frustrating snagging.
The original stickers have been replaced with easy-to-grip glossy tiles, which means no more colour fading or peeling.
It's possible to solve the Cube in 20 moves. The World Record was set at 3.47 seconds in 2018. Could your older man smash the record?
Encourage him to think and move fast with this truly nostalgic, classic gift. 
If grandad has reached that age where he's occasionally putting his slippers in the fridge and leaving the margarine in the hallway, then this gift is ideal.
Just supply the name, and it'll be photoshopped into twelve monthly images.
Perfect for jotting down appointments with opticians, doctors, chiropractors, dentists, hearing specialists, vets, hairdressers and Crown Bowling tournament organisers – apologies if we missed anyone!
Select your own start month and choose from three sizes. Printed on responsibly sourced paper and 100% recyclable.
Ideal for movie buffs, this fabulous Blockbuster's game tests players' knowledge while taking them back in time, allowing for plenty of reminiscing.
Two teams battle against each other to name as many movies as they can before time runs out.
Players use charades, single word clues, well-known quotes, and acting skills to gain as many points as they can.
Contains 260 cards, 1 board, and 1 buzzer.
Why not bite the bullet and give him this physics-defying novelty spirit glass?
Of course, the glass isn't really smashed – but the optical illusion will fascinate his drinking partners nonetheless!
Holds approximately 300ml of his favourite tipple.
From cosy bedsocks and slipper socks, to heavy metal bamboo socks and novelty Christmas socks, what better gift to warm the hearts and toes of your loved ones at a time when none of us can afford to put the heating on.
Besides, we all need new socks once in a while, right?
As the great philosopher Sockrates once said, "It is better to change your socks than to insist on wearing pongy ones." (Look it up…)
Now you can help him forget about hiding his valuables under the bed or in his sock drawer. With the Real Book Safe, he can hide them in plain sight!
With actual paper "pages," this "book" will keep all his valuables safe from prying eyes, in a place they'll least suspect – whether at home, or in the office.
He'll never have to worry about his valuables going missing again.
These quirky odd socks make a great gift for the unconventional, eccentric older man.
The Grumpheads' crabby, grouchy faces are set against a variety of colourful, zany backgrounds. They're bound to brighten his day and will delight those around him (who will no doubt appreciate the irony).
Pack includes six odd socks. UK sizes 6 – 11.
With these comfy "Do Not Disturb" socks, the beer-lover in your life will finally be able to let you know when he's too hungover to interact with you.
You can personalise one of the socks with a single name on the sole (up to 12 characters allowed), so that the message will be plain to see when he puts his feet up.
When personalising, please don't include emojis or special characters (apart from the apostrophe) as these cannot be printed. Made from 75% cotton, 23% nylon, and 2% Lycra. A range of sizes are available.
Hammer Multitool - DIY Tech UK
Who doesn't love a DIY project?
This multi-tool packs a multitude of handy tools (such as pliers and a bottle opener) into a single device – a hammer!
Alas, the current model has no 30-foot foldaway ladder, but the manufacturers are constantly working on improvements, so who knows what the future holds?
Time is precious, so why should he waste it looking for his headphones when he could be enjoying the music instead?
With this unusual display stand, the music lover in your life can easily store his headphones and earbuds. He'll never again have to worry about misplacing them.
The Rock On stand pays tribute to the classic rockers' hand pose, and is spray painted in a stylish antique gold finish. The grooved fingers also helpfully prevent cords from tangling. 
Albert Tatlock was the grouchy Rover's Return regular who lived in Coronation Street back in the day.
In 1979, his character was immortalised by The Skids in the shouty chorus of their second major label single, "TV Stars."
An unlikely punk rock hero indeed!
Taken straight from the mouths of the contradictory Brexit masses.
2016: "How dare you come over here and take our jobs!"
2022: "How dare you not come over here and do our jobs!"
Oh, the irony…
From lockdown parties and watching porn at work, to bullying and mask-wearing – via lies, corruption, cronyism, tax avoidance, or simply changing the rules to suit their own ends – you can bet your life you'll always find a Tory in the thick of it.
Forever one rule for us, and no rules for them.
This somewhat philosophical quote from French film director Claude Chabrol acknowledges that we all have good days and bad days.
The phrase became popularised when David Brent quoted it in an episode of The Office several years ago.
Here is a gift the nerd in your life will wear at every opportunity.
A T-shirt featuring an A to Z of famous physicists, biologists, chemists, astronomers, mathematicians, and all-round scientific geniuses from over two-thousand years of discovery.
Here's the full list: A: Archimedes; B: Niels Bohr; C: Marie Curie; D: Charles Darwin; E: Albert Einstein; F: Alexander Fleming; G: Galileo Galilei; H: Hipparchus; I: Dmitry Ivanovsky; J: James Joule; K: Johannes Kepler; L: Ada Lovelace ; M: Gregor Mendel; N: Isaac Newton; O: Hans Christian Oersted; P: Max Planck; Q: Ali Qushji; R: Ernest Rutherford; S: Carl Sagan; T: Nikola Tesla; U: Harold Urey; V: Leonardo Da Vinci; W: James Watt; Y: Thomas Young; Z: Karl Ziegler.
People of a certain age know that nothing will ever beat vinyl–it will always be the real thing if you were born before the 1980s, whether your ear candy of choice is 1960s northern soul, classic seventies Bowie, or totally 80s Europe.
But, at some point, there will be a Vinyl Countdown towards LPs and 45s becoming extinct. It's a tragedy waiting to happen. Viva le Vinyl!
RMT Union leader Mick Lynch has become an unlikely working-class hero, as the cost-of-living crisis takes a terrifying hold in the UK.
Is it time to Rail Against The Regime?
If you love a good Tory joke and cringeworthy wordplay humour, this one's for you.
All London tourists should be made to visit a statue that is also a Tory – it's not optional; it's Statue Tory.
Partygate Breaking News Tories. Parties in Downing Street during lockdown?!
Of course not! They were clearly work events.
How do we know? Because Boris Johnson told us so…
Not one for BoJo fans, but an excellent choice for older men who can't stand lying megalomaniacs.
From Oswald Mosley and Enoch Powell's Rivers of Blood, to Brexit and "Take Back Control," beware!—the far right side of the street could be just a few steps away…
For older men who prefer their politics left-of-centre.
Says it all, really.
Although she loves to appear superior to everyone else, Priti Patel demonstrates very little intelligence when making decisions that affect the nation.
For left-leaning older men. Yoga optional.
With teachers' pay (and everyone else's!) lagging well behind the rate of inflation in the UK (as of 2022), the cost-of-living crisis could force a career move for some.
Admittedly, this isn't exactly a funny state of affairs, but we have included this T-shirt on the list for its blackly humorous nod to the book, "Those Who Can, Teach" – a phrase which has since become widespread in its own right.
Rock always wins, of course.
An essential wardrobe item for all you rock fans out there.
And paper and scissors fans, obviously.
An alternative take on the dictionary definition of what it means to be a motorcyclist.
It includes hot engines, flammable liquids, and the crotch region.
Sounds almost poetic, doesn't it?
Obviously, if you want to get somewhere in one piece, then a car is maybe the most practical choice.
But if the journey is the destination, then a motorcycle is the ONLY way to travel.
An exclamation we all make when something suddenly makes us realise we are no longer a spring chicken.
C'est la vie!
Is the man in your life on the cusp of turning into a grumpy old bugger?
Or is he already there?
Either way, this is the T-shirt for him.
"GOB" mastery requires serious skills, you know!
Probably not the best choice of gift for anyone who has a rocky relationship with their older man, but a great option for family members who share the same, mildly offensive sense of humour.
However, you should be prepared that he may not be laughing quite as much as you will be, every time you see him wearing it. 
This T-shirt features typically delightful witticism from the excellent satirical news website, The Poke.
An ideal gift for any older man who appreciates a bit of acerbic humour.
A fitting gift for that older man who believes his opinion supersedes everyone else's.
We all know someone like that, after all.
Don't worry – he won't be offended. In fact, he's sure to wear it proudly!
Who said sarcasm was dead?
Err, no one.
This T-shirt would make a great gift for any older man who has had enough of the ever-grim news being spouted from various media channels every single day.
That's probably all of them, then.
No longer the exclusive domain of IT experts locked away in basement cupboards, this priceless piece of advice is now uttered by men across the land.
Well, it probably beats mansplaining. Just.
A gift for fans of The IT Crowd, as well as older men who appreciate droll humour.
Philosophy asks, 'If a tree falls in a forest and no one is around to hear it, does it make a sound?'
What if we ask the same question about men who speak in a forest, with no woman around to hear them?
Would they still be wrong?
Well, according to our reliable sample of females, MEN WILL ALWAYS BE WRONG, no matter whether they're making utterances in a forest or anywhere else.
The London pub that was renamed The Winchester, for the purposes of the Shaun of the Dead film, no longer exists.
However, it will live on eternally in the hearts of Shaun of the Dead fans everywhere, since it turned out to be the perfect local boozer to be trapped inside during the zombie apocalypse.
Please note that this is not official merchandise. It is an original design inspired by Shaun of the Dead and should not be associated with official products.
Schrödinger's cat was a thought experiment, which is sometimes described as a paradox of quantum superposition.
Essentially, Schrödinger said that if you put a cat in a sealed box with something that could kill it (i.e. a radioactive atom), you would not know if the cat was dead or alive until you opened the box, so that until the box was opened, the cat was (in a manner of speaking) both "dead" and "alive."
Mind-bending, eh?
There might never be a more appropriate gift for the physicist (or the smart-aleck) in your life.
Nobody's life turns out quite the way they had imagined, but for some people the contrast between their dreams and their reality is so random it's off the chart.
If you know someone whose life plan trajectory looks more like a bowl of spaghetti than an arrow, then this design may be a fitting gift for them.
If you're after a gift for a man who loves cheesy puns, then you won't find one much better than this.
That's assuming he's an atheist, of course.
You probably wouldn't want to choose this one for the local vicar though!
According to author Douglas Adams, the number 42 is the answer to the ultimate question of life, the universe, and everything.
Please note that this is not official merchandise; it is an original design inspired by The Hitchhiker's Guide to the Galaxy and is not associated with official products.
This could be the perfect gift for a man who hates running, regarding it as an activity which is unpleasant but necessary if he wants to keep himself fit.
He could always form a club of like-minded, reluctant runners, and this T-shirt could be their official running uniform.
That'll show the holier than thou members of those other earnest running clubs – the ones who pretend that they love it.
This T-shirt is a great gift choice for the older man who is a staunch, vocal atheist and believes that science can explain everything.
He's likely to think that people who find words such as 'quantum physics,' 'relativity,' and 'evolution' too rational and confusing, are just plain stupid.
And he's not afraid to broadcast his opinion either!
Perfect for any older man who loves sarcastic, snarky humour, the jocular slogan printed on this T-shirt is based on a popular meme that did the rounds on the internet a few years ago.
He'll revel in keeping people guessing as to who the statement might be directed at.
A classic pun – this T-shirt is sure to appeal to any older man who enjoys clever wordplay, as well as gently mocking those inspirational sayings that have become a tad jaded and overused. 
This T-shirt is bang out of order.
Do you get it? No?
Well, the letters on the garment are the letters from the word 'bang,' but in a different order.
We would hang around to see if you laugh, but it's dead if you have to explain a gag.
Thanks for nothing.
Sons of Ibuprofen - Arthritis Chapter T-Shirt
A hilarious gift for that older man who was, and always will be, a scary biker at heart.
Perhaps he's still a paid up member of Hell's Angels or Satan's Slaves, or even still riding at the age of 83 – it's not unheard of, despite the inevitable arthritic knees and hips.
Do you identify as a Grumpy Old-Fashioned Lefty Atheist?
You might know one. In which case, they surely deserve this.
This T-shirt will make the perfect gift for that increasingly irritable senior gentleman in your life.
Also available as a hoodie.
If you're going to get the guitarist in your life a guitar strap, don't get a wishy-washy one as colour-free as your grandmother's brassiere after 60 machine washes.
Get this beauty instead. 
This guitar strap is so colourful it is the only object — other than the Great Wall of China — that can be seen from outer space.
And is there anyone over the age of 45 who doesn't love The Avengers?
Has he ever fancied being a politician? Great! Because with this game, the entire gamut of political chicanery will lie at his disposal. 
He'll be able to personally attack his opponents, deny everything, and invent scientific theories in support of his ludicrous claims.
Does farting in elevators merit the electric chair? Should rugby be played naked? Players will be able to flex their debating skills to decide all this and much more!
Spirit of the Seventies: 1,000 Piece Jigsaw Puzzle
Just completing this jigsaw, with its evocative images transporting the puzzler back to the days of tie-dye t-shirts and platform boots, will make him feel like Ziggy Stardust. 
It was an era in which Elton John looked normal! Can you imagine? 
Purchasers must sign a waiver stating that they may be overwhelmed by nostalgia and have to lie down for a while.
Rockstix Glow In The Dark Drumsticks
Do you know a drummer? Well, here is a gift he'll love and cherish!
Made from extra strong LEXAN (TM) polycarbonate plastic (as used in riot shields), and featuring frosted tips for impressive effects, these motion activated light-up drumsticks will turn heads and add an explosion of colour to his performance.
Reacting as they fly through the air and make contact with the drums, the sticks are programmed with a slow-burn fade-out effect.
RockStix2HD is the flagship product developed by the visual music technology brand PowerStix – a UK team of designers and engineers creating the original and best light-up drumsticks that money can buy.
Drummers all over the world rely on them for their quality, durability and excellent show-enhancing, high-output coloured lighting effects.
The sticks are suitable for all levels of players, from beginners looking to spice up practice sessions, or professionals looking to bring a wow factor to their live shows.
Choose from a range of colours, including: Red, Green, Orange, Purple, White, Pink, 7-Colour, 13-Colour, and Rainbow Blast.
It's just another of life's ironies, but when you reach an age where your decades-long wisdom helps you 'see' more clearly than ever before, you can't find your glasses!
It's a tough gig. Luckily, there's a hack for this – a personalised glasses case!
Ideal for anyone who spends more time playing hunt-my-spectacles than sleeping.
Lots of men would rather pay more income tax than have a clear-out.
You know the sort.
They'll have long-expired Blackpool tram tickets in their wallet.
They refuse to throw out the flared trousers they haven't worn in 40 years in case the fashion comes back.
You may be fighting a losing battle, but why not get him a man-box to keep all his favourite doohickies in one place?
Heaven! – for you, if not for him.
People search for strange stuff online.
In this online trivia game you're asked questions about popular internet searches.
If you can get one part of the question right, you'll be rewarded with another part. If you guess correctly, you win.
Definitely NOT a family game, this outrageous party game will ensure minds remain firmly in the gutter.
Filth helps players to manufacture the dirtiest sentences imaginable. It's probably best to avoid inviting his grandparents.
Can accommodate 3-15 adult players.
Men's Warm Winter Indoor / Outdoor Hi-Top Slipper Boots
Fun to wear, warm, and super-comfy, these high-top slipper boots make an ideal gift for the older man who is attracted to cool memorabilia from his youth – the kind of man who refuses to join the "pipe and boring slippers" brigade.
The upper material is good-quality felt and there are non-slip thermoplastic rubber dots on the soles, which makes these slippers safe for hard, shiny floor surfaces.
The laces are for show only – the slippers pull on. Available in a range of sizes. You'll need to allow up to 2 weeks delivery time to the UK, perhaps slightly longer during peak shopping seasons.
Bring TV's iconic show back to his living room with this Top Of The Pops board game.
Perfect for nostalgic trips down memory lane, players attempt to remember songs from the dim and distant past, as well as from more recent times.
Two teams go head-to-head to win the most points, taking part in activities such as singing or shouting song lyrics against the clock, trying to guess an artist from a single word, and performing tunes with a kazoo.
Ideal for family game nights at any time of the year. Contents include 180 cards, 1 electronic timer, 1 game board, 1 instruction sheet, and 2 kazoos.
The older man prone to waking up on a Sunday morning with a head throbbing like the Death Star and croaking like Darth Vader will appreciate this Star Wars-themed assortment of beers, coasters and snacks. 
There's even a branded beer glass thrown in! Over 18s only (over 40s, preferably). 
Bad Alexus - Novelty Offensive Wireless Speaker
Alexa (other brands are available) can be too civil at times; too polite by half. This pranking device sorts that out by generating 10 decidedly un-PC replies. 
Includes a host of intelligent responses, such as: "I'm not your bloody slave, you know!" And "Kiss my A***!" Pure class.
Ideal for giving his mother-in-law a fit of the vapours (if that's his idea of a good time!).
Ah, yes – every music fan insists that all the best bands originated during their own heyday, and this is certainly true of the generation known as Generation X.
This hooded top is for the older music lover in your life who derives great pleasure from gloating about this one perceived benefit of being over 50 – despite the inevitable eye-rolling from the younger folk around him. 
This hoodie features BBC2's iconic "starkicker" logo from the classic 70s and 80s rock music show, The Old Grey Whistle Test – fondly remembered by many for its pioneering host, the gently-spoken, mild-mannered "Whispering" Bob Harris.
For older music lovers with exquisite taste.
The Pedants' Revolt was the lesser-known cousin of the Peasants' Revolt of the fourteenth century.
During King Richard II's meeting with the rebels, he exclaims, "I expected there to be less of you," to which they reply, "Fewer!"
This humorous hoodie is sure to make an ideal gift for the grammar nerd in your life.
Do you know a Grumpy Old-Fashioned Lefty Atheist?
If so, this hoodie is made for them.
Fans of the popular TV game show "Taskmaster" will love this new board game from the show's creators.
Instead of being a passive viewer, you can now get involved by trying out ridiculous tasks and absurdly tough challenges with friends from the comfort of your own home!
The game includes a winning trophy, a game board, 200 task cards, scoreboard playing pieces, a wipe clean pen, a set of rules, a Taskmaster timer app, and exclusive videos from Alex Horne.
Are you up for the challenge?
This fabulous, miniature Retro Arcade console houses 200 super 8-bit games on a 2.8″ full colour screen.
Perfect for reliving those nostalgic retro gaming days from the comfort of your living room, with plenty of sports challenges, puzzles, shoot 'em ups, and arcade fantasy games.
Includes built-in speakers and an 8-way control  joystick.
This cute Groot desk buddy will literally hold on to his phone, controllers and cables to prevent them from falling into that mysterious black hole.
His devices will finally be in safe hands.
Holds most smartphones as well controllers.
Officially licensed Marvel merch.
Who knew that the Stormtroopers were so wise?
Here are three wise troopers who speak no evil, hear no evil, and see no evil…which you'd think would be pretty challenging on the Death Star!
These hand painted resin collectibles will be perfect for any Star Wars fan. Officially licensed Star Wars merch.
Let him take his revenge on that person who keeps making his life a misery, by using his/her/their smug face as the bullseye on this magnetic dartboard.
Simply upload a photo of the offending victim and Bob's yer uncle! All he'll have to do then is practice his aim!
The dartboard is available in two sizes and includes six darts – so he can invite his mates round for a game too.
You can't say you've truly arrived in society without owning a cheese knife and cheese board set. And this one oozes more panache than Noel Coward with its Stormtrooper motif. 
This must-have dinner party item will allow his guests to hack chunks off the Stilton in style.
Made from fine, breathable cotton, these socks are a mix of wacky, funny Christmas styles, along with classic everyday patterns that can be worn all year long.
There's a pair of socks concealed behind each door in this unusual boxed gift set, for the ultimate in festive feet.
So, there you have it. Hopefully, you will have gleaned at least a couple of cool ideas from this list.
Did we miss anything amazing?
If you know of any other funny gifts for older men that might benefit our readers, please leave a comment with a link to the product below and we'll add it to the list ASAP.